The Most Beautiful Religious Attractions To Visit Across The Globe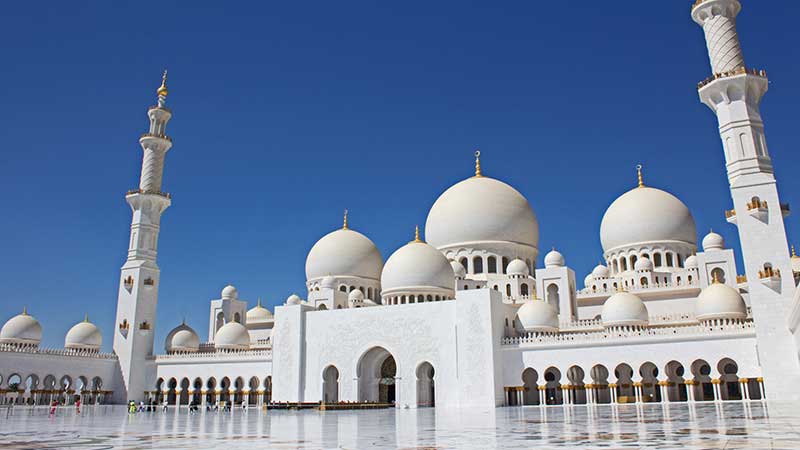 The whole world is full of people with different religious believe. There are many religious places on planet that fascinates tourists not only due to their spiritual significance but with their extraordinary architectures as well. Expert architects and designers have made all their efforts in not just beautifying these structures but also honouring the deities of these religious places. These spiritual attractions are comprised of super-modern temples, mountaintop monasteries, amazing mosques and incredible churches. Explore these beautiful religious places of the world that will leave you awed with their sheer elegance and splendour.
Shwedagon Pagoda, Myanmar
Expanding 100 yards above the city of Rangoon, Shwedagon Pagoda is one of the greatest architectural marvels of the world. As per a number of travellers, it is among the most beautiful religious sites of the world. It is a gilded stupa situated in Yangon. The pagoda is renowned for featuring the remnants of four Buddha. This sacred place should be visited during the nights to enjoy the soothing holy chants and gorgeous views of the enormous golden pagoda shining with the lights.
Basilica of San Vitale, Italy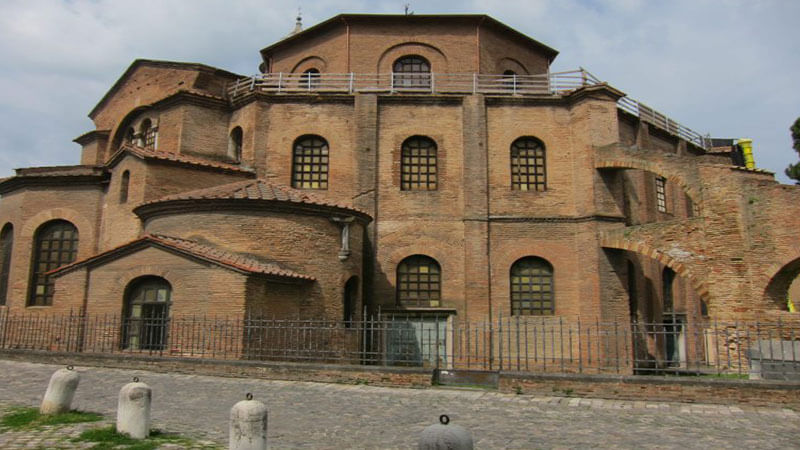 The Basilica of San Vitale is located in Ravenna city of Italy. It is one among the most significant churches of the early Christianity. The church is a UNESCO World Heritage Site, which gives an incredible sightseeing experience to the art lovers due to its incredible architecture. The breathtaking structure of this church makes it one of most beautiful sacred places in the world. The church features hypnotically multicoloured mosaics that are very rare in the world and remains from the era of Emperor Justinian I.
Temple of Heaven, China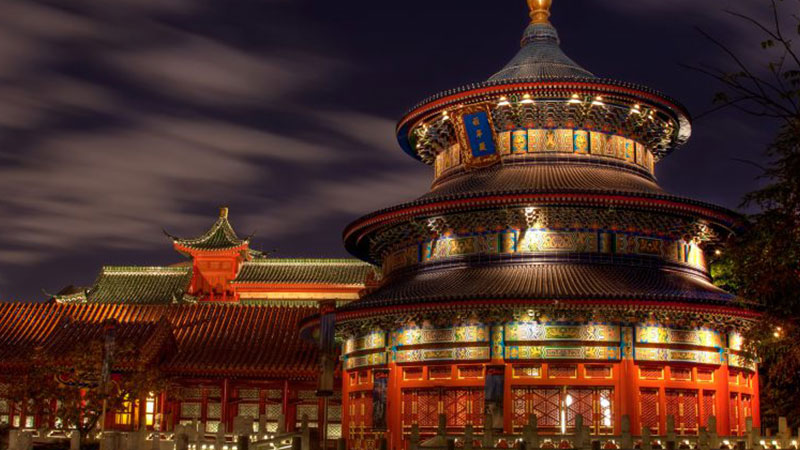 Located in the southeastern region of central Beijing, Temple of Heaven is a complex of medieval religious structures. Emperors of the Ming and Qing dynasties visited this religious complex to perform the prayers to god for better production of crops. The temple features an amazing structure, which is spread over an area of 2.73 KM and comprises three main groups of constructions, including Hall of Prayer for Good Harvest, Imperial Vault of Heaven and Circular Mound Altar.
Best Unique Things to do in Glasgow(Opens in a new browser tab)
Harmandir Sahib (Golden Temple), India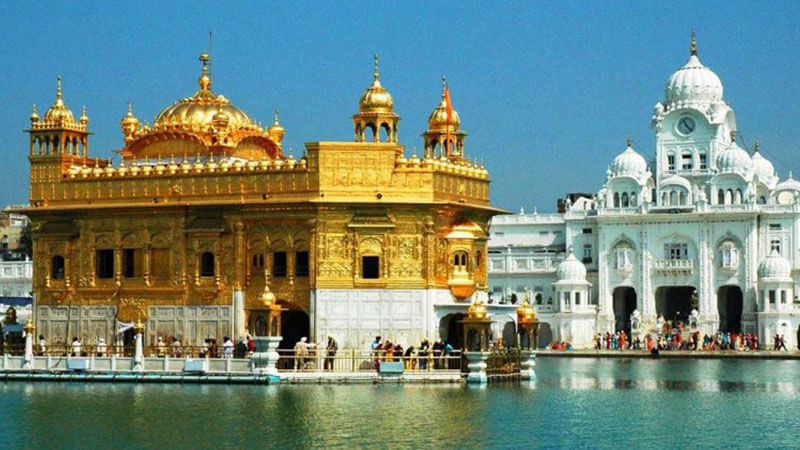 Widely popular as the Golden Temple, Harmandir Sahib is a stunning religious site of Sikhs. It holds a great significance among the people of this religious belief being the holiest Gurudwara of Sikhism. Along with religious importance, the temple (Gurudwara) is also popular for its structure and a huge number of devotees as well as tourists come to visit this place. Architecture of this site offers decorative gilding and marble work along with golden coating. So, it offers a visual feast to the visitors and turns to be one of most stunning religious attractions in the world. Rather than building a Gurudwara on high place as per the traditions, this was built at a lower level. Devotees have to get down for entering into this holy site. It is a symbol of equality and brotherhood and offers great peacefulness and beauty.
Most Beautiful Religious Attractions Wat Rong Khun, Thailand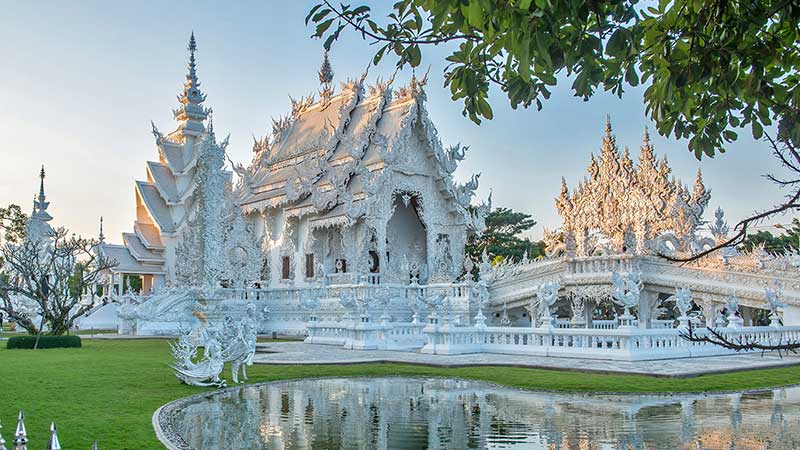 Completely different from other Buddhist temples in the world, Wat Rong Khun is a spectacular architectural marvel that appeals the visitors with its absolute splendour. Also known as the White Temple, this superb temple complex is in the process of construction. The innovation of popular Thai artist Chalermchai Kositpipat, major part and statues of this temple are planned vigilantly without missing their religious significance. Every painting of this temple is a masterpiece. This highly metaphorical structure is covered with mosaic mirrors, which radiates a rare glow and distinct charm with a perfect contemporary feel. Art lovers should definitely visit this holy site.
Sheikh Zayed Grand Mosque, United Arab Emirates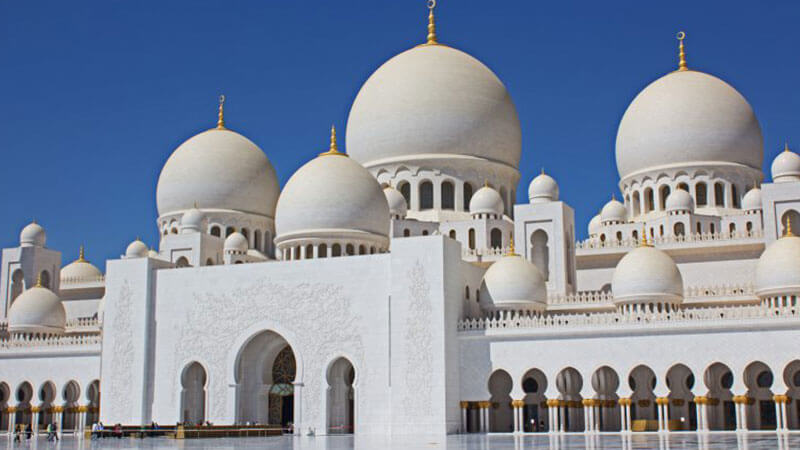 Sheikh Zayed Grand Mosque is one of the largest mosques in the world, which is known for its exceptional architectural exquisiteness. This sacred architectural wonder is having an immense capacity of accommodating around 41,000 worshippers. Its appealing architecture is encircled with the deep pools that intensify its magnificence. Architecture of this mosque enjoys a stunning blend of white and gold colour that shines in the sun and reflects matchless aura at moon. This mosque boasts of 82 domes, 1,000 columns, 24 carat gold glided chandeliers and the largest handmade carpets of the world.
Unique Places to Visit in Georgia USA in 2022(Opens in a new browser tab)
Saint Basil's Cathedral, Russia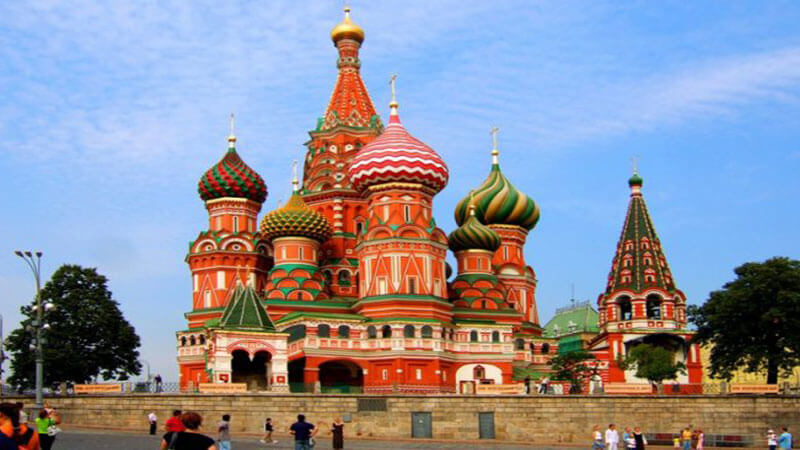 Essentially Cathedral of Vasily the Blessed, Saint Basil's Cathedral is a popular church in Red Square of Moscow city in Russia. It is a famous landmark of the city due to the sheer elegance it exudes. The superb architecture of this church is formed like the flame of a bonfire that rises into the sky. Its design has no comparison in Russian architecture. The complexity and amazement of this holy place simply astonishes the visitors.
Akshardham Temple, India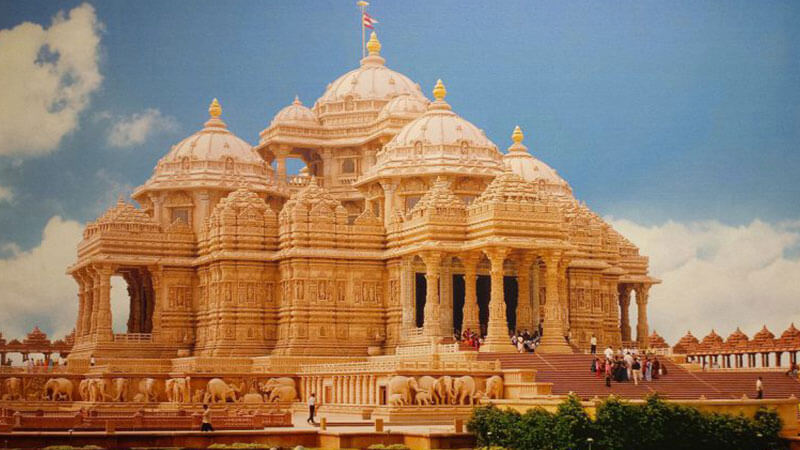 This newly constructed Hindu temple complex is located adjacent to the Yamuna River in Delhi and growing to be one of the most visited tourist attractions of the city. Akshardham is a Hindu temple complex, which displays traditional Hindu culture and spirituality. Architecture of this temple is intricately carved and enjoys beautifully manicured flora. Exterior of the temple has wonderful carvings of flowers, dancers, musical instruments and deities. One of the biggest attractions of this temple is its music and light show.
Paro Taktsang, Bhutan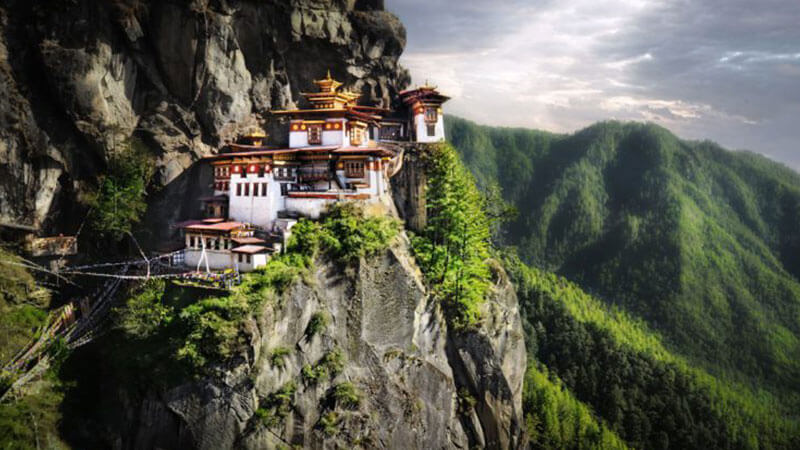 Also known the Tiger's Nest complex, Paro Taktsang is an important Buddhist religious site and a popular temple complex in Bhutan. It is the world's most popular hanging temple, which is known for its unique and beautiful structure. The temple is situated in the cliff-side of the higher Paro valley of Bhutan. After following a challenging hike of around 3-hours, travelers can reach to this spectacular monastery located 3,000 feet above the valley. Interior of this holy site is undoubtedly astonishing and the views it offers are unforgettable.
Spanish Synagogue, Czech Republic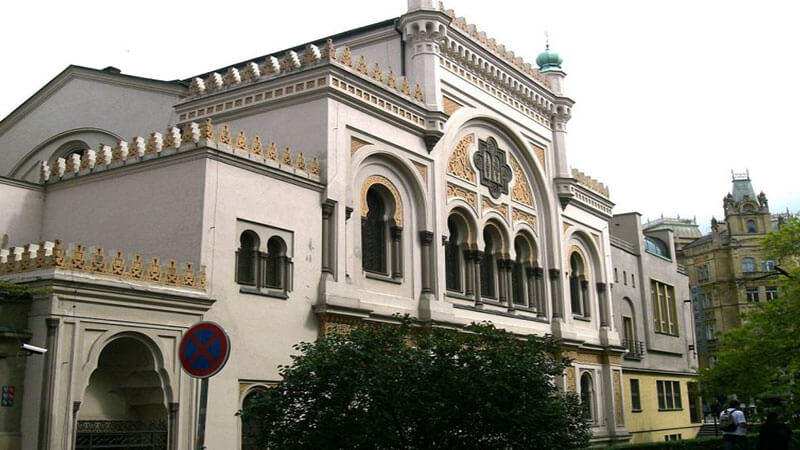 Constructed in Moorish Revival Style, Spanish Synagogue is commonly admired as the most beautiful synagogue of Europe. It is located in Prague and is among one of those sites where one can spend hours while appreciating the art work of this structure. With Moorish-style geometric carvings and paintings covering major part of its interior, this holy site turns to be an architectural marvel. There is a statue of the famous Czech author Franz Kafka close to the doorway that too is an appeal of this sacred site.
Hassan II Mosque. Morocco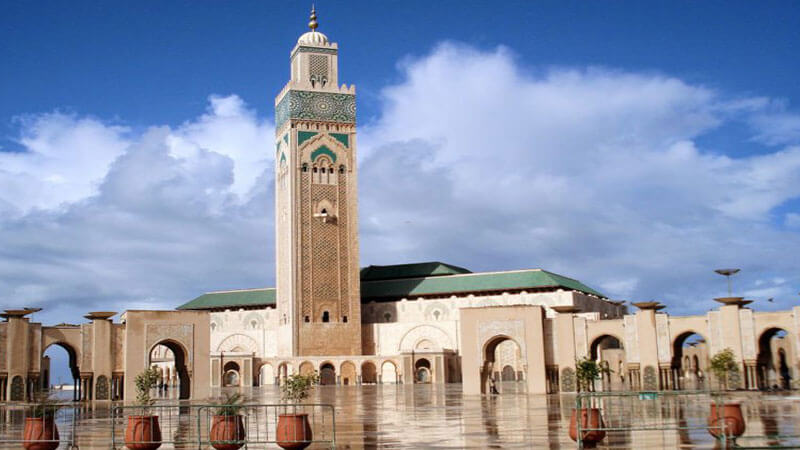 Hassan II Mosque or Grande Mosquée Hassan II is among the most beautiful religious attractions of the world. It is the largest mosque of Morocco and the 13th largest in the world. The minaret of this mosque is the 689 feet high making it tallest in the world. The construction work of this mosque was finished in 1993 after great expenditure and artistic struggle, which resulted into one among the largest and most beautiful mosques in the world. The luminous innovation and tremendous wealth create stark contrast with Casablanca. The mosque is open for Non-Muslims on guided tours conducted in English.
To visit any of these destinations, book international flight tickets at cheap rates with Travelurcity.com and explore the most stunning religious places of the world.
Related Posts